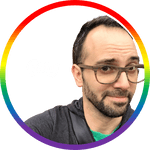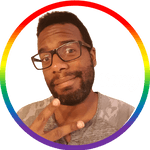 Top 10 Best Phrases to describe Sean
Written by Sean Michael Fraser
1) Sassy, classy, with a touch of badassry!
2) Im not perfect but stories are better with a touch of imperfection.
3) Life isn't perfect but your outfit can be.
4a) Im so fresh they call me Febreeze.
4b) Sean's allergic to Febreeze.
5) Im not sure how many problems I have because math is one of them.
6) I do yoga sometimes, drink sometimes, party sometimes, and sometimes do them all at once.
7) I leave a bit of sparkle everywhere I go.
8) Life Happens. Coffee Helps.
9) Insert pretentious stuff about me here.
10) Keep smiling because life is a beautiful thing & there's so much to smile about.
* I have beautiful flowing hair (added by Kenny)
Connect with me! Lets start a conversation!
A cosplay and yoga team that I'm a part of!